The War On Christmas and other things....
Here we are, Christmas Eve, and its just funny how time passes. Its tripping me out the whole "
War on Christmas
" thing, its quite stupid and lame to me, like its purveyor, Bill O' Reilly.
Check out this pic of Bill O Reilly I found on
Peking Duck
. The girl in the pic is kinda cute, I mean the sista in the pic, not Bill.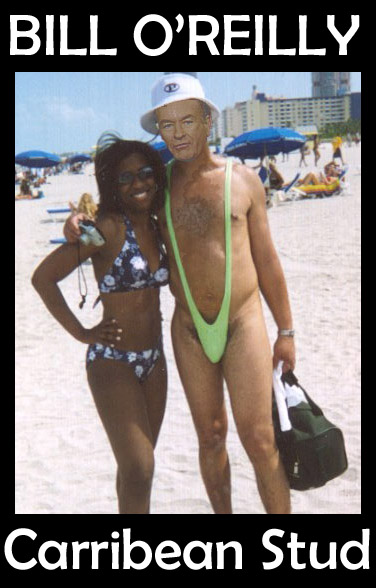 It tripped me out the whole story about the woman who swallowed her phone. I was like damn. I know every man wants a woman that swallows, but this is just outta control.Anyways, what was up with this
woman
? Isn't this dangerous?