6/7/2004-Happy Birthday To.............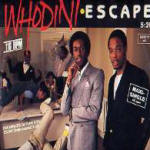 Ecstacy of Whodini
Whodini was one of the first rap groups that went beyond just having 12 inch single songs which were common for rappers back in the dayz. They put out the classic album Escape which had "Friends", "Five Minutes of Funk" and "The Freaks Come Out At Night". It was classic stuff. Back in those days, the "rappers" were all shoved in between the r&b records, or what they used to call "black music". Now you have CD racks exclusively for hip hop. Whodini was one of the few rap groups I could find that had a whole album, no filler, and it was tight for its day. Even the white kids back then who breakdanced liked Whodini.
Unlike all the other rap groups who bit their style like The Boogie Boys and UTFO, Whodini still are well known as pioneers of hip hop music.